Description
Custom Learning Pillow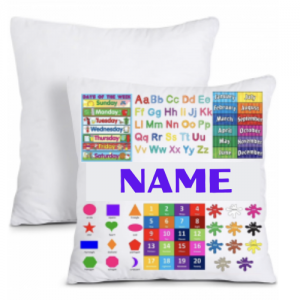 Please provide the child's name (first name only OR first and last name, nickname, etc. your choice) and color of the name you want on the pillow.
If no color is provided the child's name will be in black or I will decide the color.
All pillows are white.
15 x 15 inches with words on one side of the pillow.